w e l c o m e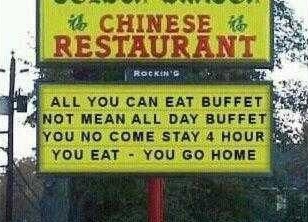 asian ▲ teen ▲ immature ▲ guzzles art

"I'm not a concept. Too many guys think I'm a concept or I complete them or I'm going to make them alive, but I'm just a ****ed up girl who is looking for my own peace of mind. Don't assign me yours."
-Eternal Sunshine of the spotless mind
Relationships, love and sexuality
I guess I am back to blogging after the latest rant I've just written (which fails lol).
Anything new? Well nothing really, I have summer break. Soon to be in grade twelve.
I dunno, actually I just decided to blog, because I have the feeling that it'd give my summer vacation more sense. I basically have no real fun plans anymore, since my first plans got cancelled. I wanted to go to spain for your information.
Oh well, I guess I will have to spend my time working. I have two jobs (that's why I'm quite proud at myself like Julius from the series "Everybody hates Chris" - 'I don't need that, my husband has two jobs' lol insider.)
However, I've met some people and talked about everything especially about

relationships, love and sexual intercourse.

And after our cup of tea, I realized that I'm extremely 'outdated' as in, stuck in the days, where virginity was a valueable feature a woman had.
Yes, I've kind of planned my life superficially (even though I'm a super spontaneous person), which includes no sex before marriage or at least to save the 'first time' for 'the right one'. I've put those words in quotes, because the people I talked with had complete different point of views. They told me that sex is not a forbidden subject at today's age (which I somehow agree with). It's awesome and it's love and etc and also that men have no interests in unexperienced girls. They were about my age, that's why they made me re-think about my attitude (I am not even religious). I am 17 years old and never had a boyfriend, because I felt it wasn't the right thing to do at my age. But looking at others, they already had theirs at an age of 14 or so lol. Am I missing something out in my girlhood respectively adolescent life?
I wonder whether virginity is really overrated or not. Should I just take off the self protection and 'live the life'. Am I really that square and narrow minded?

I would really want to know the opinion from a neutral person.
Views
3015
Comments
8
Comments
Trackbacks