w e l c o m e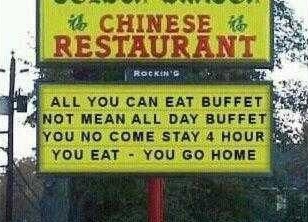 asian ▲ teen ▲ immature ▲ guzzles art

"I'm not a concept. Too many guys think I'm a concept or I complete them or I'm going to make them alive, but I'm just a ****ed up girl who is looking for my own peace of mind. Don't assign me yours."
-Eternal Sunshine of the spotless mind
to my selfish brother #lowbrow rant
I really cannot stand you anymore.
I SERIOUSLY DON'T GET WHY THE HELL YOU ALWAYS EAT EVERYTHING UP? I mean look, really, if you don't do anything but gaming then YOU SHOULD AT LEAST TRY TO CONTROL YOUR APPETITE TO A HEALTHY DEGREE. I mean it's not like you're a pig or something.
OK, actually I don't give a sh*t whether you get fat and die afterwards, IT'S RATHER, ..DO YOU HAVE TOMATOES ON YOUR EYES? DIDN'T you see that those groceries WERE mine?
Yesterday, you ate up my ingredients which I needed to cook for the next day. I WAS FINE WITH THAT, because I'm tired of stressing around but I ASKED YOU TO NOT TOUCH MY STUFF AGAIN (Wait!.. I told you that countless times..). And today I went buying groceries again, because YOU ATE ALL MY STUFF.
AND AFTER MY WORK, YOU, again, ATE EVERYTHING I BOUGHT today. DO I LOOK LIKE A FKIN JOKE? Ofc, no one will understand. My mother always treats you like a king, because you're already working .. as an trainee, while I'm still in high school .. oh and btw have two side jobs PLUS I have to help mom whenever I can WHILE YOU SIT ON YOUR three FAT letters raging when the internet connection sucks.
And when I just asked you whether you ate those (let's say) sticks I BOUGHT, you tell ME that I have eaten five already. Hello?
Dude, I worked for the stuff I bought today, and I'm really sick of you since I got 7 years old and I hate you. Really. Regardless if I fight against it or not... I always get annoyed when you're around me. I really tried it, but I can't stand you. AND now that you're freaking touching/using my stuff (WHILE I DO NOT OWE YOU ANYTHING IN MY WHOLE LIFE/WHILE YOU'VE BEEN PUTTING OBSTACLES IN MY WAY), I even hate you more.

And this is not a rant written by a prepubescent. I'm serious with that allday everyday. ._.
Excusez moi pour my improper language.
Views
645
Comments
0
Comments
Trackbacks