w e l c o m e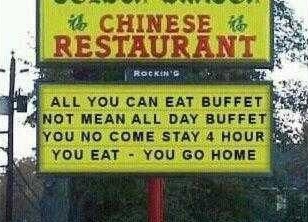 asian ▲ teen ▲ immature ▲ guzzles art

"I'm not a concept. Too many guys think I'm a concept or I complete them or I'm going to make them alive, but I'm just a ****ed up girl who is looking for my own peace of mind. Don't assign me yours."
-Eternal Sunshine of the spotless mind
do it dégoûtant
I just decided blogging on this plattform. I know there are many other and more suitable blogging plattforms out there but I chose this one -- feel honored : ) --.
Anyway, since I've never been really active in this forum, I should start introducing myself first, but uh, it's 10:31 PM and I can't think properly, I'm tired and I'll introduce myself another time, for now my thoughts of today, which I want to get down.
Actually, it's pretty difficult for me to put my feelings in words, not only because of my heavily limited english.. hey, that's actually the cause.. however, it's not about love neither about hate. More likely about the things I spent my time on... am I too boring or too stuffy? Just because I don't go to parties or go out often enough? Actually, I'm not feeling like a nerd or couch potato.
Can somebody tell me, if I'll have a successful life after school? So that way I won't waste my time limiting my spare time for school. Okay -- I'm not that hard working, I usually spend like 30 minutes studying for exams, nevertheless, because of that I kinda feel like a machine, which eats, studies and sleeps. I don't really feel comfortable with that. I often lay in my bed thinking:

>"Should I change myself to leave a better impression?"
>"Why can't I have thick hair?"
>"How should a girl behave to make a boy fall in love with her?"
>"Are there real korean dramas?"
>"Does god exist? Is there really karma and rebirth?"
>"Since I never really finished watching Matrix: where is the ship?"
>"Why do unsuccessful men think they'd have better chances flirting with asians?"
>"What are real friends? I have the feeling that I found them for a long time already.."
>"Should I really rely on my feelings? I have a feeling that it's not good."
>"Would I enjoy being in presence of a celebrity or would I be ashamed, 'cos I can't meet their high standards?"
>"Does only the sneaky, liars and cheater win in life, who make somebody's gullibility to their own advantage, ?"
>"What's everyone else thinking about me?
>"What's making me special? Am I something different amongst others?"

Anyone who can answers, gets everything.

However that's it with my terrifying grammar.
Views
880
Comments
2
Comments
Posted 11-08-2011 at 04:05 PM by

kmelfina
Trackbacks