Mowing grass.
Monkey T sure is one greedy fellow. However after several hours of hunting I finally managed to get all the 250 grasses he needed. Yeah... it was like mowing through the hordes of Cliones. Rest in peace poor monsters. After him Hunter Assistant's and Dean's quests seemed like a fast breeze so with that I almost could leave Blooming Cora.
Almost because it turned out I need Stone Strike for Lucky Seven later. So I went and bought that and hello Desert Beach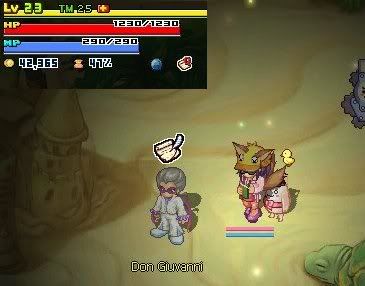 With level 23/25 and 42k in pocket I felt pretty ready for the challanges waiting ahead.
And indeed. The quests weren't hard and I was able to do them quite easy however while drilling stuff that Giovanni needs I ran into.......... another Monkey T. Ho ho ho oh the joy. Well he's going to wait. Since after finishing the Gate I arrived in Desert, got as many quests as can and..... left for the day.
Until next time =w=/
Views
515
Comments
1
Comments
Trackbacks