Shy.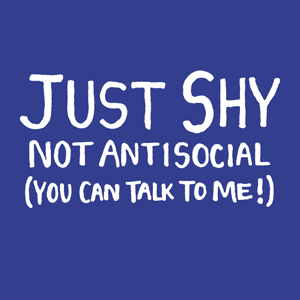 This is a problem that I have to find a way to solve.
I, am a shy person. No, I'm not antisocial, I'm just shy. And because of this, I usually don't interact well with people I'm not familiar with. It seems that I'm only able to open up when I'm with my close friends.
But, I'm currently making an effort to change this ... ahaha ...
Working as a cashier does has its perks I guess. I'm now able to at least talk more with others, and I'm finding it a bit easier to open up to others. @_____@
Meh... I know I'm not making sense... but well that's just me for you... ahaha...
-A'P~
Views
2832
Comments
3
Comments
Posted 10-06-2008 at 11:40 AM by

Poople

Posted 10-06-2008 at 01:04 PM by

Firest
Trackbacks