BL Manga of the Week: Saezuru Tori wa Habatakanai
Posted 11-16-2012 at 01:02 AM by
Ascherit
BRINGING THIS BACK BECAUSE WHY NOT. These recs are all filed under the 'BL Manga of the Week' category for easy access.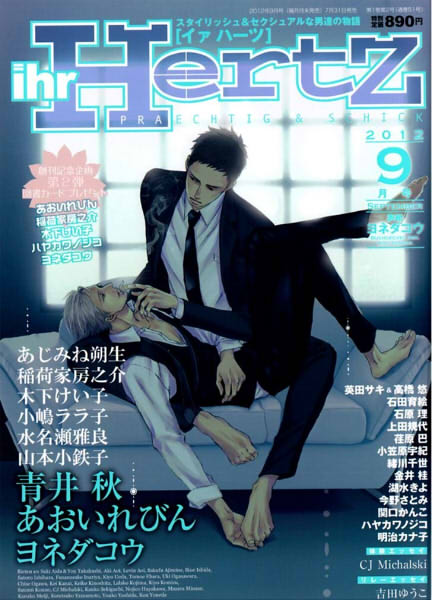 Title
: Saezuru Tori wa Habatakanai (The Songbird Doesn't Fly)
Author
: Yoneda Kou
Genre
: Drama, Psychological, Yaoi
Rating
: R18
Status
: 2 Volumes (Ongoing)
Summary
:
Quote:
Yakuza Yashiro, who only ever loved Kageyama, meets a new bodyguard, Doumeki Chikara. Unfortunately, the latter is impotent.
Quick Review
: You'll probably want to read the prequel to this (Don't Stay Gold) before tackling this sequel -- otherwise you pretty much miss out on the backstory of unrequited love that made Yashiro who he is in Saezuru. Honestly I'd rec everything and anything by Yoneda Kou, but this one is currently my favorite because of all the angst that molds the two main characters. Kou explores the psychological aspects of their relationship so well that it really makes you sympathize for these characters. I just want my babies to be happy. ;_;
Views
4801
Comments
1
Comments
Posted 11-16-2012 at 12:49 PM by

Almora
Trackbacks